Introduction
Singapore is an ideal location for Australian companies seeking to grow in and beyond because of its strategic location in Southeast Asia, business-friendly policies, and firm reputation as a regional business center in Asia.
In addition to being geographically close to Australia, Singapore offers a ton of benefits for Australian entrepreneurs who are thinking of expanding their business interests into the island nation.
In the following article, we'll be going over three of the most important points to keep in mind when it comes to setting up your business in Singapore as an Australian entrepreneur. Here are some things that an Australian entrepreneur need to know before setting up or incorporate a company in Singapore.
1: Singapore Has a Double Taxation Treaty with Australia
Taxation is, understandably, one of the foremost concerns for any financially aware individual — and for entrepreneurs that importance is taken to a whole new level. To make matters even more complicated, the Singapore tax rate is hardly straightforward. There are a number of different levels to take into account when you're planning out how your tax situation is likely to look.
One thing that'll make life a little easier, however, is the double taxation treaty that exists between Singapore and Australia.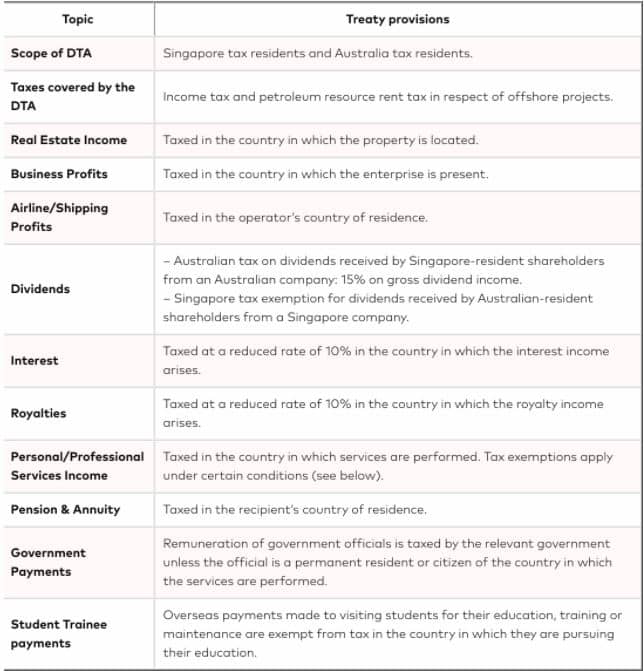 (Source: Singapore Australia Double Tax Treaty Guide)
It spreads the taxation obligations around across a number of different categories and in doing so ensures that, as an Australian entrepreneur, you won't ever pay more tax than you need to, no matter what kind of business you're in.
The ins and outs of the double taxation treaty are too lengthy to go into here in full detail, but you can check out this link to get a more precise overview of the treaty itself and how it'll affect your situation as an Australian entrepreneur in Singapore.
2: Expanding into the Asian Market Isn't Straightforward (But it IS Possible)
The Asia-Pacific region, commonly known as the APAC, includes 42 countries, which are themselves home to more than four billion people. It's among the most valuable markets in the entire world, and in fact is likely to take that title for itself in the coming years, as fast-emerging economies such as Vietnam continue to go from strength to strength.
With so much opportunity on offer, it stands to reason that there's nothing particularly straightforward about expanding into the Asian market and grabbing a piece of the action for yourself.
After all, entrepreneurs all over the world have been eyeing up the APAC for years, resulting in an economic scene that is much more competitive than it was just twenty short years ago.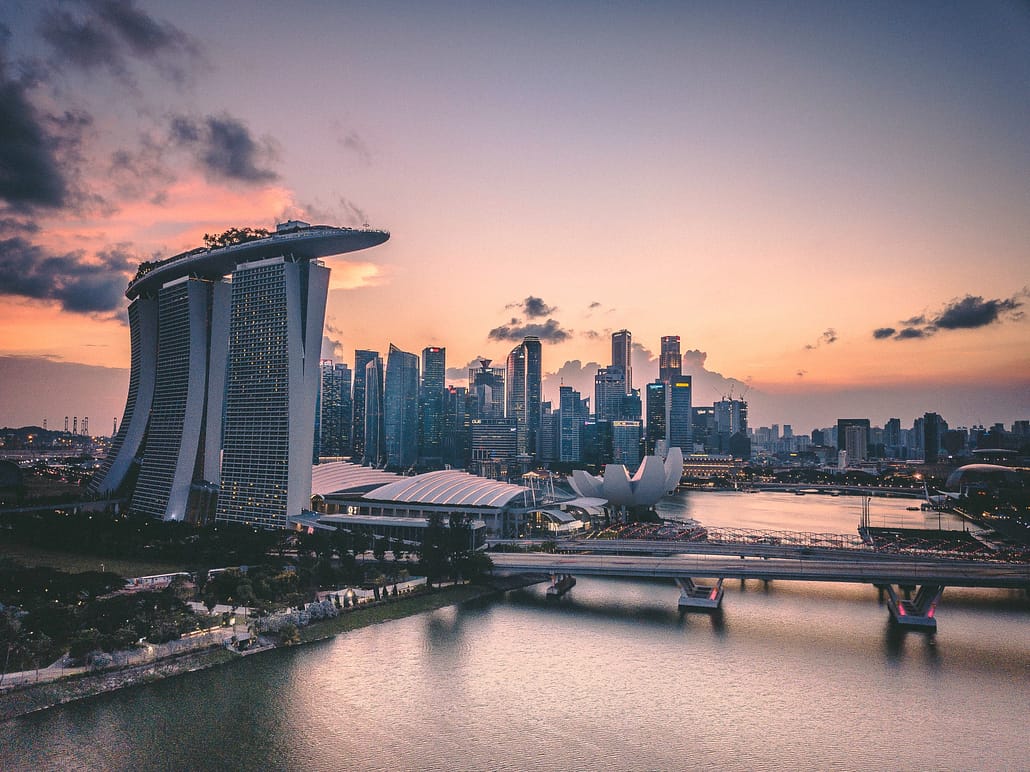 However, that doesn't mean it's impossible — and if you choose Singapore, with its favourable tax rate, as your jumping-off point, you'll be giving yourself a fantastic base on which to build your business empire.
While it is favourable, particularly for Australian expats looking to gain a foothold in the APAC, Singapore's tax rate is far from the only thing the nation brings to the table. According to Velocity Global's 2020 report on global expansion in the technology industry, 21% of USA and UK-based tech companies identified Singapore as the most favourable country in Asia for global expansion potential, a choice which was in large part based on the nation's incredibly strong education sector.
There's simply no better place to find world-class talent, making it the ideal choice for any Australian entrepreneurs looking for a strong local workforce to draw on and grow their businesses with.
Throw in Singapore's ongoing commitment to cutting-edge technological advancements (such as its recently launched stablecoin, XSGD, which aims to leverage blockchain technology on a national scale) as well as the incredibly high quality of life, and it's not hard to see why more and more expansion-minded businesspeople are choosing Singapore as the base for their Asian market operations. Why shouldn't you get some of that action for yourself?
3: Singapore's Government Provides Numerous Startup Incentives for Arriving Entrepreneurs
If your business is already well-established by the time you get to Singapore, you'll be able to dine out on the highly-trained workforce, favourable tax rate, and ideal business conditions for many financial quarters to come.
But what if you're just starting out? How does Singapore's business landscape look for an Australian entrepreneur with a startup as opposed to a late-stage business venture?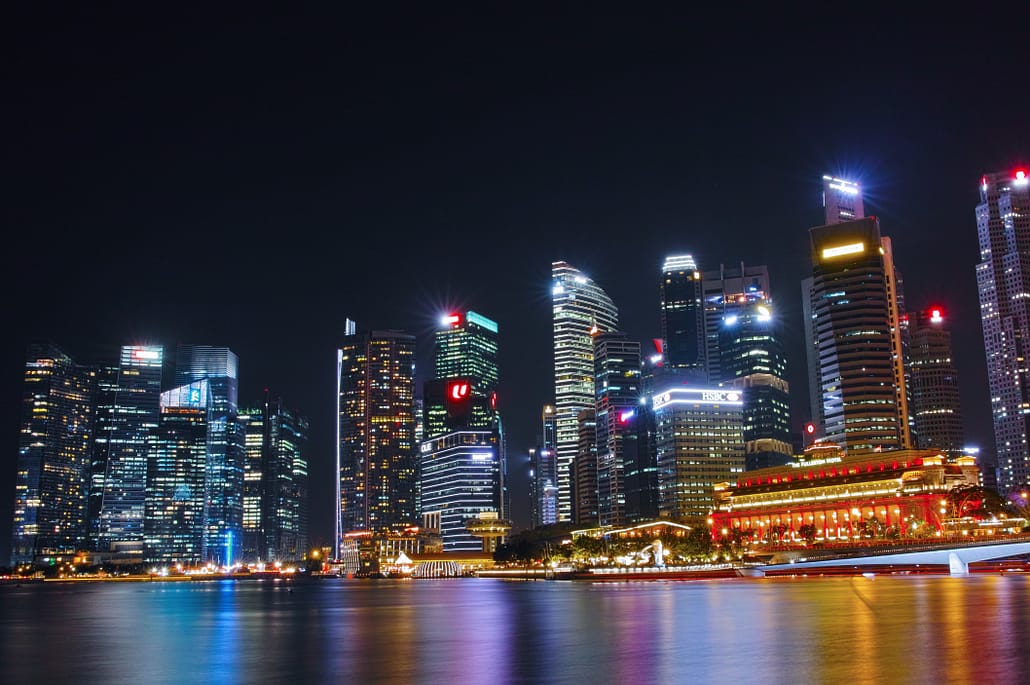 The answer is that it actually looks pretty good. Over the last several years, Singapore has been committing more and more resources to engendering the kind of fertile ground that innovative startups need to thrive. The result of all that labour is that as it currently stands, there's practically no better place in Asia to start a new venture — especially if you're coming from Australia.
There are a ton of exciting startup ventures the state has been rolling out to help new business get a foothold in the market. Here are three of our favourite picks that are definitely worth looking into if you're thinking about getting set up in Singapore as an Australian entrepreneur.
Startup SG provides help to startups across six key pillars, including tech and equity programs, a mentorship scheme, an accelerator program, easily accessible loans, and even a custom-built talent program designed to help you staff your startup with the best of the best.
The Early Stage Venture Fund, or ESVF, matches investments up to $10 million for seeding Singapore-based early-stage ventures through VC funding. Be sure to click the link above to find out more about this program and whether or not it might be a good fit for your particular situation.
Founded by the Monetary Authority of Singapore, the FSTI (or Financial Sector Technology and Innovation) Scheme provides support for businesses that contribute to a "vibrant innovation ecosystem". They put their money where their mouth is, too, having pitched in no less than S$225 million over a five-year period.
Conclusion
Singapore presents a fantastic option for Australian entrepreneurs looking to get a foothold in the Asian market, which experts predict will soon become the most valuable in the world, if it's not the most valuable already.
Although the double taxation treaty and Singapore's own tax rate both have a large part to play in just how appealing Singapore is for Australian entrepreneurs, the benefits don't end there, with the government providing a number of different schemes for startups across a huge range of different industries.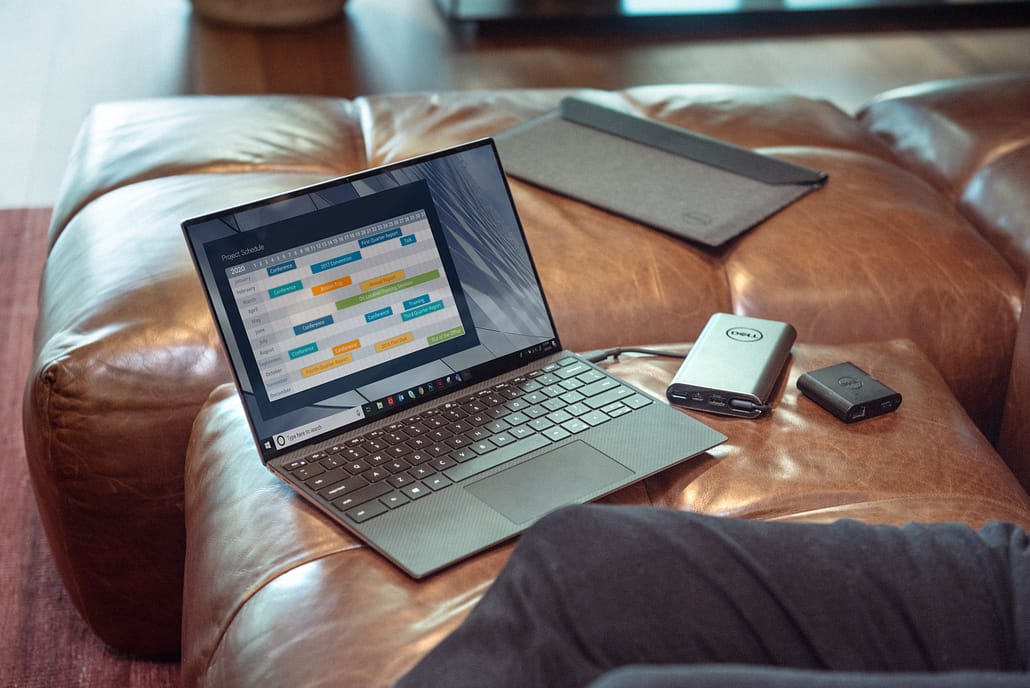 If you're an Australian entrepreneur thinking of incorporating in Singapore and you've got a few questions you're having a hard time answering, why not reach out to us here at Pikai?
A member of our experienced, friendly team would be happy to walk you through anything that's not completely clear. You can reach us by email or by phone — we're looking forward to hearing from you, and to hopefully helping you get your dream started off on the right foot sooner rather than later!
https://mlwhigjiqmhc.i.optimole.com/w:2000/h:1333/q:mauto/f:avif/https://pikai.com.sg/wp-content/uploads/2020/10/lily-banse-mjXf6po0TWs-unsplash.jpg
3840
5760
pikai2
https://pikai.com.sg/wp-content/uploads/2020/09/Pikai-logo.png
pikai2
2020-10-20 02:47:34
2021-09-16 09:35:12
3 Things Australian Entrepreneurs Should Know Before Setting Up Shop in Singapore