Introduction
Many organizations that track countries' business friendliness have consistently valued Singapore for the ease with which it is possible to start and incorporate a new business. Singapore has been making waves in recent times as a global business powerhouse, and once you've made it to the bottom of this article, you'll understand why.
Singapore has won several awards for being one of the countries that have "business-friendly" policies. Well-known international companies and organizations granted the classifications, and the country's pro-business position over the last few decades has been independently confirmed.
We're about to walk you through the 4 main benefits of incorporating your business in Singapore. Focusing on its business landscape's ins and outs, the state's commitments to helping new initiatives, and the island nation's geopolitical status bestows the advantage.
Listed below are some of the top benefits of incorporating in Singapore:
1. Autonomy
Singapore is unusual among East Asian states in that it allows business owners a huge amount of autonomy with regards to setting up their business. In Singapore, foreigners are allowed to own up to 100% of a company that has been incorporated in Singapore.
This saves you from needing to go through the process of securing citizenship while also meaning that as a budding foreign entrepreneur looking to get into the local economy, you won't technically need any local shareholders or Singapore-native business partners. It's always a good idea to partner with someone who knows the lie of the land, but that's a story for another day.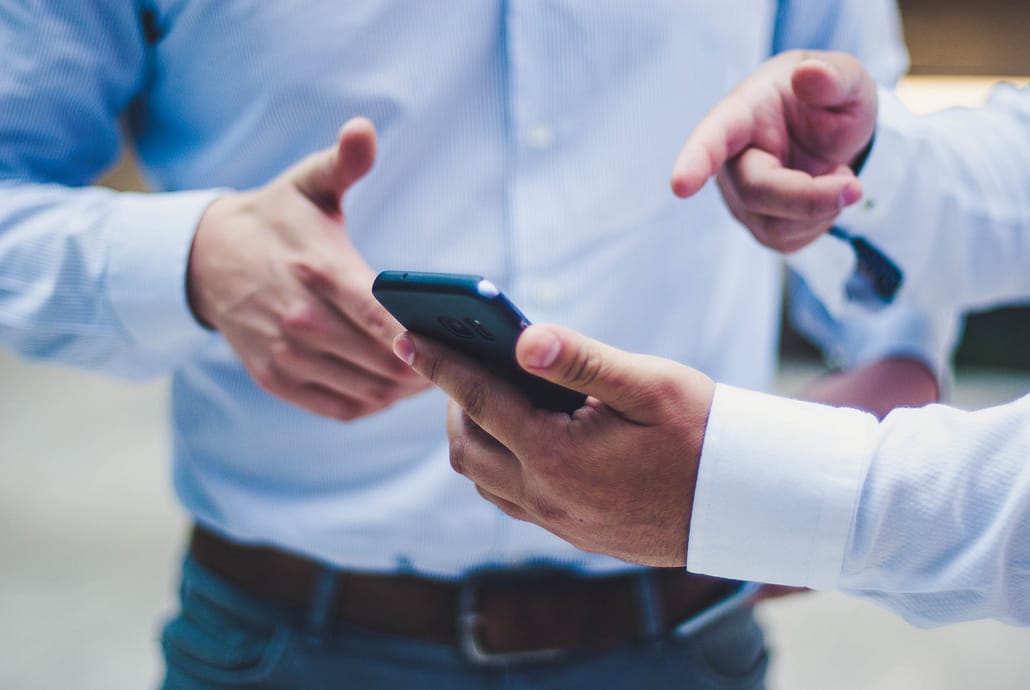 The state doesn't restrict how you choose to distribute your profits, either, with repatriation being completely permitted. Capital gains tax isn't imposed on the sale of a company either, while dividends paid to shareholders, be they domestic or foreign, are similarly exempt from any taxation whatsoever.
2. Business Landscape
Autonomy is fantastic, but when people say Singapore is a fantastic place to do business, they're not just talking about how much control the state gives you over your own affairs. As far as the landscape itself goes, there are a couple of strong reasons to believe that a company can grow quickly and sustainably in Singapore.
Workforce
Singapore ranks at the top of the world's rankings for education in maths, reading, and science. That has come about as the result of a long-term plan implemented by the country to create a next-level workforce, and today savvy business owners can reap the rewards by incorporating a business in Singapore and drawing from one of the most advanced talent pools on the planet.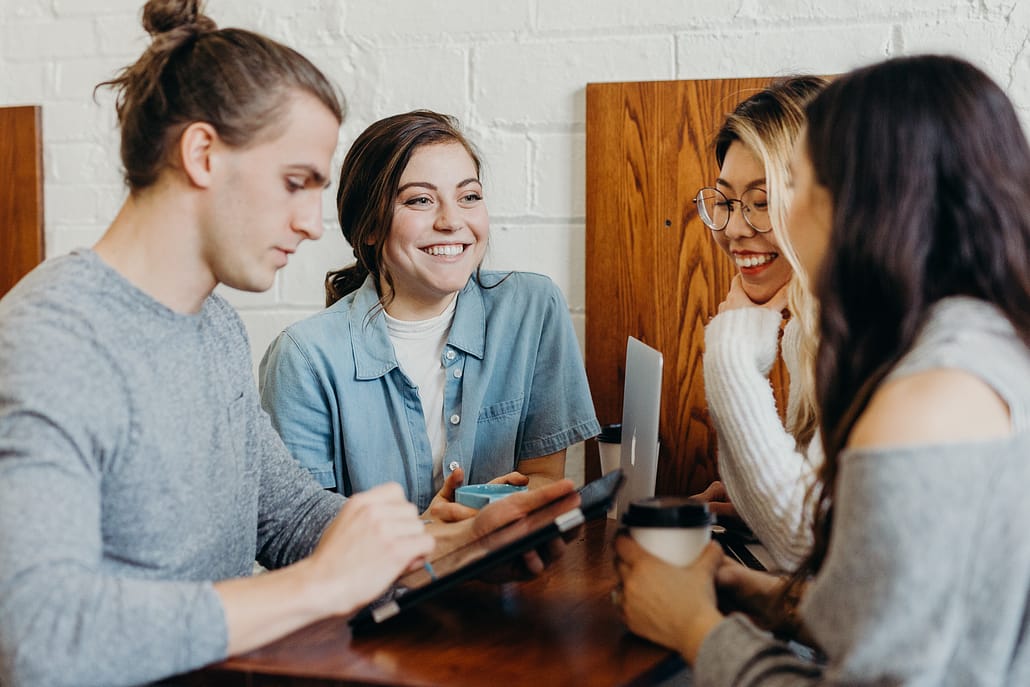 In addition to their domestic success, Singapore has also put into place a fairly liberal immigration policy which makes it easy for international talent to set up shop and start working in the country. According to some reports, almost a quarter of the workforce comes from abroad, helping to make the overall pool that much more diverse.
Quality of Living
The undisputed global leader in terms of infrastructure, Singaporeans enjoy some of the highest quality of living metrics in the entire world. From the quality of construction all the way up to the way society's key services have been designed, it may not quite be a utopia, but it's not a million miles away either.
Taken as a whole, these commitments to world-class infrastructure have led to the population being much more productive, which in turn has created an all-around excellent societal landscape, making Singapore a fantastic option for incorporating a business.
Between the highly talented workforce and the overall excellent structures in place, Singapore has everything it needs to recommend itself as an excellent place to do business — and that's before we even consider the government's commitment to supporting startups and the nation's place in the world, which we'll be discussing next.
3. Support for New Initiatives
Singapore's government has been committed to supporting new initiatives for some time. In our previous article, we talked through some of the startup-specific ventures that have been started to help burgeoning businesses grow.
If you're curious, you can click here to check that out, because for now we're going to be focusing briefly on a slightly different aspect of how the state is providing incentives for new companies — namely, how the state subsidizes labor costs of new businesses for certain sectors.
The grants for startups are fantastic, but if you're trying to get something up and running sooner rather than later, or if for some reason you don't meet the requirements for some of the other venture funding initiatives, these subsidies are a great way to make sure you can keep your costs down and your margins as high as possible during those initial few all-important months in any startup or new company.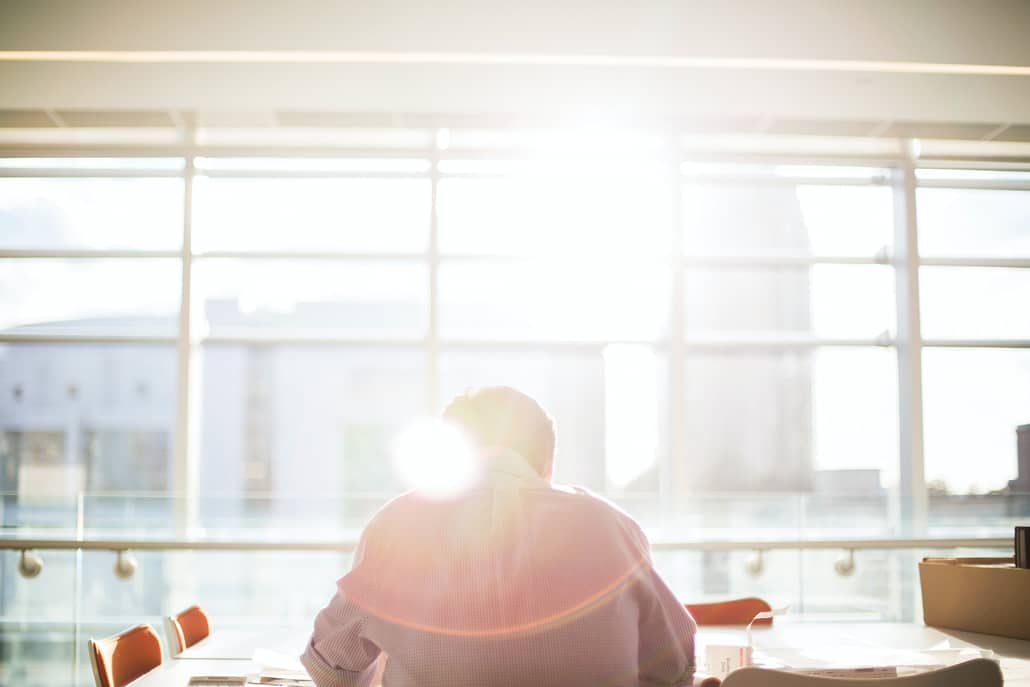 In line with general policy regarding immigration and taxation, these subsidies aren't just available to Singapore natives. Whether the business in question is local, or whether it's 100% owned by a foreign national, the support applies in just the same way. The government's all-around support for new companies is a significant benefit to starting a business in Singapore — not only because of the technical details, but also because it points to a culture-wide growth-focused mentality that only bodes well for the future.
4. Geopolitical Position
Last on our list of the major benefits of doing business in Singapore (but by no means least!) is the country's geopolitical position. Rather than focus purely on the location of the country, we think it makes sense to discuss briefly what Singapore offers in terms of where it stands in the global power structure.
Based in East Asia, Singapore provides an excellent gateway into Asia. It doesn't take long to explain the appeal of such a position — as the most valuable market in the world, any kind of doorway into the APAC is an appealing doorway indeed.
The requirements for effective entry into Singapore's business ecosystem are also considerably lower than a lot of the other countries in the region, with incentives like easy residency and work visa applications ensuring that every year, more and more global talent has started to pool into the nation, further boosting its global bargaining power.
Furthermore, Singapore has always maintained and continues to maintain excellent relations with major Western democracies, such as the United States, the United Kingdom, and the vast majority of Europe. In this regard it stands in stark contrast to China, whose ongoing tariff war with the USA has only heightened tensions and made life more difficult for enterprising businessmen.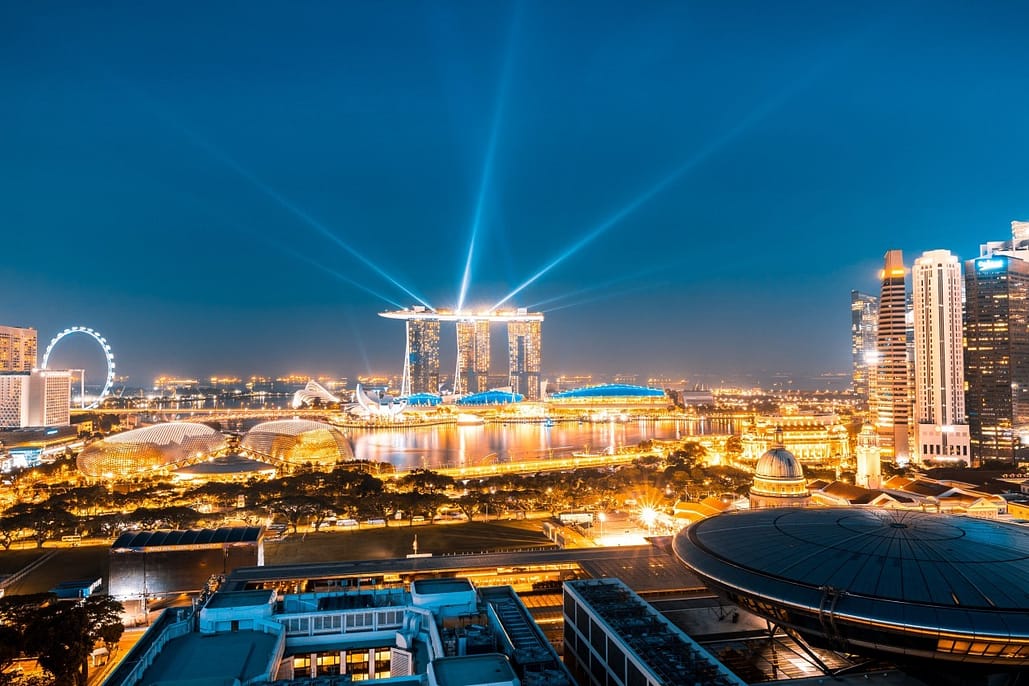 Thanks to where it stands — both on the map and in the global geopolitical game of chess — if you go into business in Singapore you'll be giving yourself and your business a potentially massive boost. Of all the benefits on our list, this is perhaps the most significant of all, as the long-term ties Singapore has built with countries all over Asia and the world promise a bright future in the years and decades to come.
Conclusion
Singapore is a prosperous first-world country that offers entrepreneurs a business-friendly environment. Its stable economy, strategic location, competitive tax policies, and efficient administration make new companies a perfect place to incorporate.
This list of benefits explains what we consider to be the 4 biggest reasons to consider incorporating a company in Singapore. It is by no means exhaustive, but it should serve as a good base for conducting further research into the topic, particularly if you're considering doing business in Singapore in the near- or mid-term future.
If there's any aspect of the above that you'd like to talk through a bit further — or if you'd like to work with a partner that has years of experience in helping foreign companies incorporate in Singapore — feel free to get in touch with our team here at Pikai today. We're looking forward to clearing up any questions you may have about the process.
https://mlwhigjiqmhc.i.optimole.com/w:2000/h:1500/q:mauto/f:avif/https://pikai.com.sg/wp-content/uploads/2020/10/khendi-lee-GuU5-3um85U-unsplash.jpg
2448
3264
pikai2
https://pikai.com.sg/wp-content/uploads/2020/09/Pikai-logo.png
pikai2
2020-10-21 04:29:51
2022-02-19 09:41:30
4 Key Benefits of Incorporating in Singapore