In a survey done by Clutch, it was found that in 2018, a big percentage of small businesses didn't do budgeting. However, it also showed that growing businesses have already learned the value of such tools.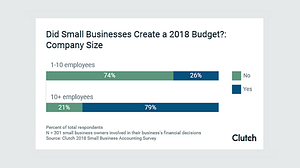 The refusal to use budgeting is particularly prevalent for start-ups. While this situation proves to be common for everyone new to entrepreneurship, it doesn't mean that it is acceptable.
Lack of financial planning can cause harmful consequences. When budgets are continually disregarded, the risks can lead to financial imbalances, stagnation, and losses.
Fortunately, you can help protect your company early on by considering budgeting as a priority. It doesn't matter whether you're new or existing. Budgeting will always be beneficial for companies at different levels.
In this article, we will help you realize that whether you're in your early or growth stage, it's never too late to learn how to prepare a budget for a company.
What is a business budget?
A business budget consists of a plan that involves your income, expenses, and business activities.
Budgets help identify the numbers that can support your growth as it predicts the trends on your gains and spending. You can use it to manage your finances monthly and annually or when making important business decisions.
Why do you need a business budget?
A business budget helps entrepreneurs make wise decisions during challenging situations. The ability to predict business flows gives you the chance to be equipped with the right tools and solutions.
Every business has its ups and downs. Though it might seem irrelevant to map out budgets (especially when sales are good), the volatility of markets makes no one safe from the changes.
That is why preparing for it wisely by learning to budget is advantageous for business owners. It not only cushions the business from a potential demise but also provides relevant data for goal planning.
Imagine being able to invest in expansion, new equipment, and systems during your slow times. Wouldn't that leave you in debt? Pursuing the right targets at the appropriate time will help you manage the financial health of your business better.
How to prepare a budget for an organization in 6 easy steps
To be able to create an efficient business budget, you need to look back at your previous expenses. If you are struggling where to start, try to recall your financial history by pulling up your bank statements and receipts, and determine which of those are business-related transactions.
Do a quick recap on what has transpired over your operational years or months and note these on a sheet. This should help you review things while preparing for your budget, just in case you'd miss out on something that may have made an impact on your business.
Step 1: Determine business revenues.
If you have multiple businesses, examine each and determine the source of your income. Budgets should be done per company, focus on one at a time.
Once you've tracked all your possible income streams, calculate your monthly income. Do this by taking the gross amount of your earnings. If you're aiming to learn how to prepare an annual budget for a company, get the figures per month for the whole year.
It's important to note that the more definite your values are, the better your prediction rates will be. Having reliable data is important to create an effective business budget.
Once you already have the numbers for your monthly revenue for the entire year, you'll have a better idea of how things are in terms of your income generation. The findings should tell you which months are your highest and lowest in sales and come up with a plan to identify potential problems.
Step 2: Find out your fixed costs and deduct the amount to your total revenue.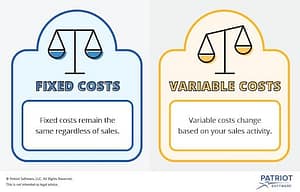 Fixed costs refer to the recurring fees that keep your business running such as utility bills, supplies, rent, payroll, and taxes. Depending on the type of budgeting you're looking into, a yearly budget must reflect all of the expenses you expect to incur in a year while a monthly budget focuses on the given month.
List every item with its corresponding amount. Generate the total amount and subtract this from your total revenue.
Step 3: List your irregular or probable expenditures.
Have you noticed the unexpected accountabilities you had while running your business? If you own a cafe, it could be a bogged-down coffee machine that resulted in some repairs. Or if you're into blogging, it could be advertising campaigns.
These type of expenses doesn't come off on a regular basis but are considered essential to the continued operation of your business. Because of the unpredictability of these factors, the importance of having dedicated funds together with the control of financial outs is highly critical.
Step 4: Create a separate fund allocated for unexpected cases.
You might be wondering if irregular and emergency funds should be the same. Well, sort of, but not totally. Think of it as something bigger than your variable expenses. These are usually rare, one-off, but huge enough to put your finances on the rocks.
For example, if you are in the e-commerce industry, what could possibly go wrong that could harm your overall business?
Say your website was attacked by cybercriminals. Cyber attacks can cause various negative outcomes such as poor site speed, security breaches, identity theft, loss of revenue, jeopardized reputation, prolonged downtimes, and costly recovery service fees.
Of course, it could have been avoided with a strong cybersecurity system in place. But since we're bound to commit errors, things can go out of control and unfortunate circumstances happen.
So, if this happens to your business, are you prepared to rise and regain the integrity of your brand? No matter how costly the management will be, having the means to sustain your business's needs will be very beneficial for the sustainability of your business.
Step 5: Prepare your income statement.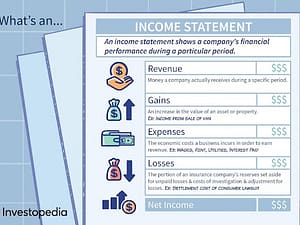 There are many factors to consider when budgeting for a business. However, it can be hard to implement budgets especially when you're not earning enough income at all.
Entrepreneurs who haven't done budgeting easily get overwhelmed by a steady flow of income. Half aware of the numerous probabilities, knowing where to allocate funds or when to invest for growth can be an issue. But having the statement as a reference, formulating plans becomes effective.
Begin by adding all your income for the month, the same as for your expenses. Then, subtract your expenses from your income and see the results. Positive figures mean "hurray!" because you are earning! But the negative one tells that you aren't.
As depressing as it may seem, knowing your real standing will help you get direction in handling your budgets, hopefully for the succeeding months and years to come. Come to think of it, getting a negative really isn't that bad after all.
But what does your profit and loss statement have to do with your business budget? Well, it gives you clearer figures on the budgets that you need to set. This way you can be as realistic as possible when preparing for your financial plan.
Step 6: Interpret your income statement, time to create your business budget!
The generated profit and loss statement is here for a reason. Knowing that businesses love to throw surprises at owners from time to time, don't you wish you could just forecast what's about to happen next? By taking a closer look at your statement, you might be able to do just that.
Before anything else, study and interpret your account. Check your business trends and ask yourself the following questions:
⦁ Which season did you experience peak and low gains?
⦁ What incidents contributed to the ups and downs of your company?
⦁ When were those times when you suffered depleted supplies?
After contemplating those questions, you should be able to understand the reason behind the fluctuations in your sales and expenses. You are now capable of prepping ahead of time and even take advantage of your profitable seasons. If your business involves products, you can ensure that materials don't get depleted, or maybe you can hire additional staff to cater to the increase in demand.
Now that we have talked through the steps, it's time to create your budget by using a business budget template.
Most of the templates are modifiable and you would only need to fill them with your data. There are many free templates online that you can just easily download. That should be enough to get you started! Check out this sample below: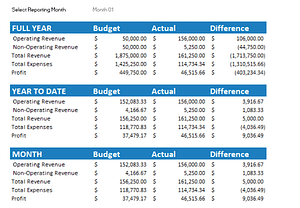 So, are you ready to build your own business budget? Following these steps can be a bit overpowering at first, and if you haven't encountered major challenges yet in your business, it could feel unnecessary.
But, as they say, no business grows out of pure luck. There are things entrepreneurs need to work on to ensure the success of their company, and a business budget is among the many vital tools you need to learn and implement.
https://mlwhigjiqmhc.i.optimole.com/w:2000/h:1333/q:mauto/f:avif/https://pikai.com.sg/wp-content/uploads/2021/10/cooperation-analyst-chart-professional-paper-economics-2.jpg
3264
4896
Ron
https://pikai.com.sg/wp-content/uploads/2020/09/Pikai-logo.png
Ron
2021-10-22 05:44:45
2021-10-22 06:04:17
How to Create a Business Budget: 6 Easy Steps